Machine-made sand products must be washed by water, while other sand and gravel products barely use water to clean. The cleaning of sand and gravel products can removal the mixed soil and other impurities and control the fine powder contents. As the concrete aggregate, the cleaned sand not only improves the quality of the concrete, but also saves the water usage. Therefore, it is more and more common for gravel field to use the sand washer unit.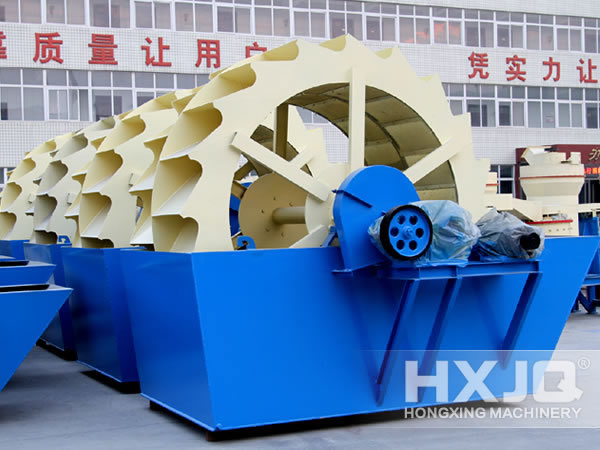 There are two ways to clean sands. If you only want to control the fine powder of the finished products, you can clean on the vibrating screen. The cleaned water and fine particle materials will be sent into the sand washing machine which will separate the sand from the water and fine power. In this way, we will gain the sand we need. Water and the fine powder will be recycled through sedimentation and dehydration separation, which will not pollute the environment. Another way to clean the sand is use sand washer. On this measure, we need control the rotate speed of sand washer and the overflow of water to ensure the capacity of preservation of fine powder.
If you mainly want to clean the clay on the sand, you need use the sand washer to scrape the clay on the stone before crushing it to fine powder, which will guarantee the quality of continuing crushing and screening sands. This equipment is always set in front of vibrating screen. Washing is first and then the screening.
Take honest as virtue, take kindness as competition, take combination as success, service society . The excellent performance in the mining field around the world is the best explain of the strength and glory of Hongxing machinery group. Hongxing machinery has gained the high favor and recognition of users home and broad because of its complete specifications, wide models, solid quality, high performance, and affordable price. Welcome to consult. Consulting email: sales@hxjq.com