Before, I introduced the knowledge of magnetic separating machine. Today, I want to talk about its installation method and procedures.
1. Select an appropriate ground or a foundation. Fix the magnetic separating machine on a flat and solid concrete or steel base. The bracket of magnetic separating machine should be kept smooth and steady and stressed uniformly, in case that the uneven foundation should result in frame deformation.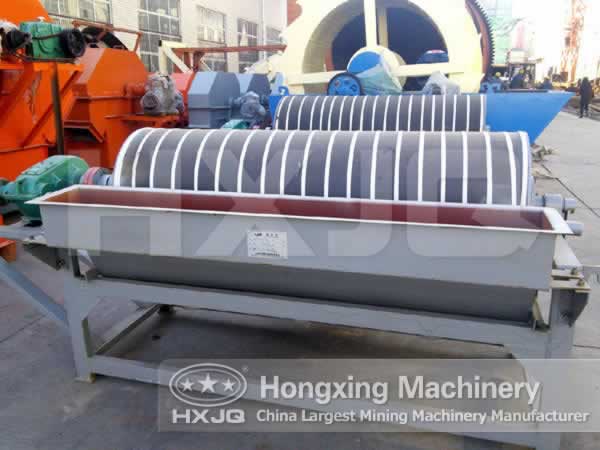 2. After that, first to fix the bottom bar, magnetic pole, vertical shaft and rotary table, top rail and transmission unit and carry out high-voltage holding test on the exciting coil, then to install the transmission unit, bottom bar, top rail, magnetic pole, rotary table, vertical shaft, exciting coil and so forth in turn with a crane.
3. After the installation and before the test run, conduct a leakage inspection. Swash every parts of the equipment with clean water and then power on and adjust the magnetic separating machine to the best state.
Henan Hongxing Mining Machinery specializes in manufacturing all types of ore dressing equipment. We have committed to the research and development of magnetic separating machine for years. Our magnetic separating machines have persistent work, reliable operation, high automation and wide applicable range. Hongxing magnetic separators are highly praised by the wide users. Our factory has several decades of production experience, experienced engineers and progressive technical process.
Our magnetic separating machine can separate all kinds of mineral materials, with excellent separation effect. If you are interested in our mineral processing equipment, please contact with us. Your consultation is welcome at any time!