The process taking advantage of external forces to break the large-particle materials into small pieces is called crushing and the machinery involved is crusher; While the process using external forces to grinding the small-particle materials into powdery materials is named pulverizing, and the machinery used is pulverizing equipment.
Pulverizing equipment is mainly used in building materials, chemical industry, fertilizer, metallurgy, mining, fire-proof materials, ceramic, steel, thermal power, coal and other industries, with an adjustable product fineness in the range of 30 mesh to 400 mesh. Pulverizing equipment is suitable for grinding thousands of materials such as cement, quartz, feldspar, calcite, gypsum, limestone, dolomite, graphite, fluorite, aedelforsite, phosphate ore, calcium magnesium phosphate fertilizer, urea, electrolytic metal manganese, ferromanganese alloys, coal, coal gangue, mineral slag, zircon sand, potassium feldspar, talc, granite, marble, barite, ceramic, glass and so on.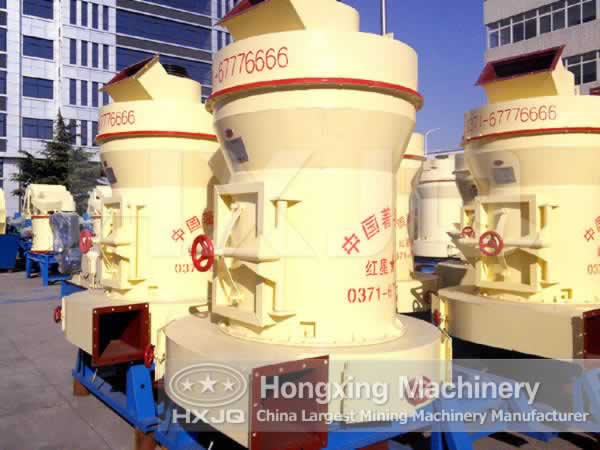 With the rapid development of modern society and economy, the social demand and production scale of all kinds of metal, nonmetal and chemical minerals, cement, building materials, etc. have been growing constantly and rapidly, as well as the amount of materials needing to be pulverized. A majority of materials require to be processed through pulverizing, it follows that the crushing and powder making engineering plays a significant role in the national economy.
Market demand is the impetus of innovation for Hongxing Machinery. Professional service attitude and deep sense of social responsibility make us focusing on machine manufacture. In the face of the growing market demand, the professional, enthusiastic, open-minded and honest Hongxing Machinery is looking forward to your choice, and always ready to provide you with the most dedicated service.