As the construction indusry rapidly develops, construction waste has become an increasingly prominent issue. Without the proper solving of the problem, construction waste is bound to become a major obstacle in the construction and urbanization process. According to the survey of Hongxing Machinery, scientific methods of construction waste disposal will not only produce positive economic benefits, but also avoid environmental pollution and resources waste. Mobile crushing station of Hongxing Machinery will solve the construction waste disposal problem and change wastes to valuable materials. Therefore, what are applications of construction waste disposed by mobile crushing station?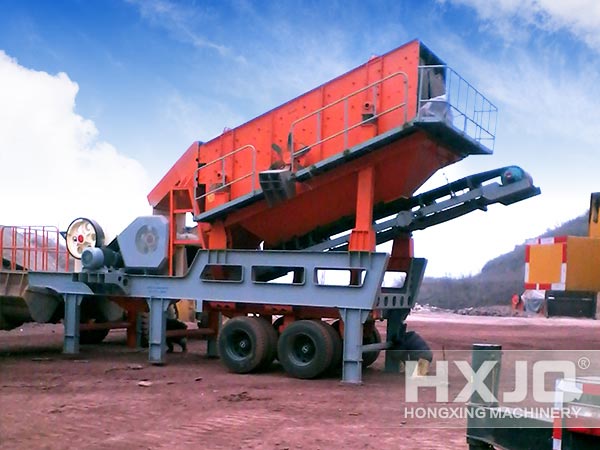 1. Recycled Aggregate of Construction Waste
As a result of the new round of construction, aggregate and concrete that are the necessary basic building materials has emerged short supply situation in the infrastructure materials market. Construction waste disposed by mobile crushing station will effectively solve the shortage of raw materials problem.
2. Aggregate of Road Base Cushion
With the increasing construction of national highway network, lots of road base cushions are needed in the highway construction. Crushed construction waste will play a huge role in the road construction.
3. Recycling Bricks, Concrete and High Value-Added Construction Products
Construction waste disposed by mobile crushing station in Hongxing Machinery serves as recycling bricks and concrete and high value-added construction products such as insulation materials, insulation wall and dry mixed mortar.
Mobile crushing station effectively disposes problems of environment pollution and blank land occupation. Mobile crushing station of Hongxing Machinery has features of reasonable parts matches, smooth running of the whole production line, reliable and easy operation, high efficiency and energy consumption. Without the materials transport process, mobile crushing station can make a site crushing operation. It is especially suitable for construction waste crushing and disposal on small scale working site.