Cement production line is the cement plant consists of a series of cement production equipment. Cement production line is mainly composed of crushing and pre-homogenization, homogenization of raw materials preparation, preheating decomposition, firing of cement clinker, cement grinding and packaging process.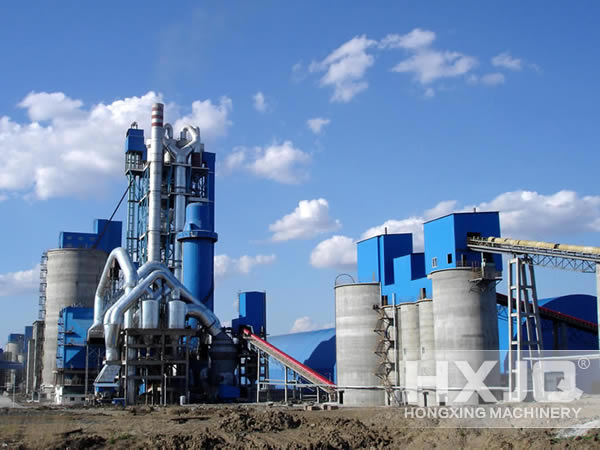 1. Crushing
Most of raw materials need be crushed in the cement production process, such as limestone, clay, iron ore and coal. Limestone is the raw materials with the largest amount on the cement production. However, the mining limestone has large size and high hardness. Therefore, the crushing of limestone in the cement plant occupies a more important position.
2. Material Pre-homogenization
Pre-homogenization means that using the scientific stacking and reclaiming technology realizes the preliminary homogenization in the process of raw materials access procedure. In this way, the raw material stacking plant owns functions of storage and homogenization.
Hongxing Machinery has specialized in production line manufacture for more than 30 years and Hongxing Machinery can design and provide customers with a series of process solutions. Nowadays stone production line, cement production line, magnetic separation production line, aggregate production line, sand production line and other production lines are all available in Hongxing Machinery. To make a further understanding of cement production line, welcome to consult us via sales@hxjq.com